We are delighted to have been appointed to construct the new Bar at Teesside International Airport - looking forward to working with the airport team and Corstophine + Wright.
Wharton Construction will be creating the airside bar area, which is adding to the airport's food and drink offer, and will be named by a member of the public following a recent competition launched by Mayor Houchen.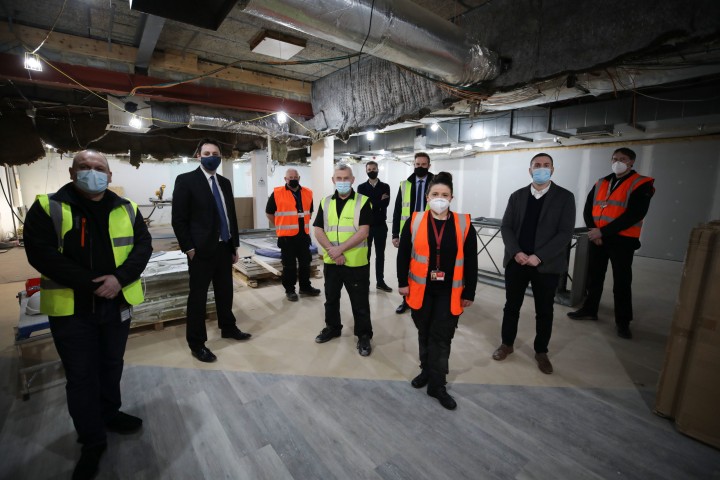 Tees Valley mayor Ben Houchen visited Teesside International to welcome on-site local businesses newly-appointed to work on its redevelopment.
Ben Houchen, Mayor
It's great to be welcoming new local businesses on site at Teesside Airport to drive forward our transformational plans for a new-look, modern and exciting airport fit for the 21st century.As well as these new faces, we're also working with businesses that have been assisting in the airport redevelopment for a while now, with a proven track record of delivering top-class work that will make all the difference when we welcome new and returning passengers through our terminal."In employing local businesses, we're getting people who are as passionate about our airport as we are, and want to make it as big a success as possible – which will really show in the final product.
We're delighted to be playing our part in delivering this exciting project. Airport cafes and bars are where people really start to unwind and excellent food and drink options help people get into the holiday spirit, so this is a very important project for us. That goes double because the public will be naming it, so we want to do them justice!

Matthew Wharton