Chance de Silva has created a building that is at the heart of its community, adopting a confident application of materiality, light and space that achieves a timeless beauty, while its client has won the North East Client of the Year award.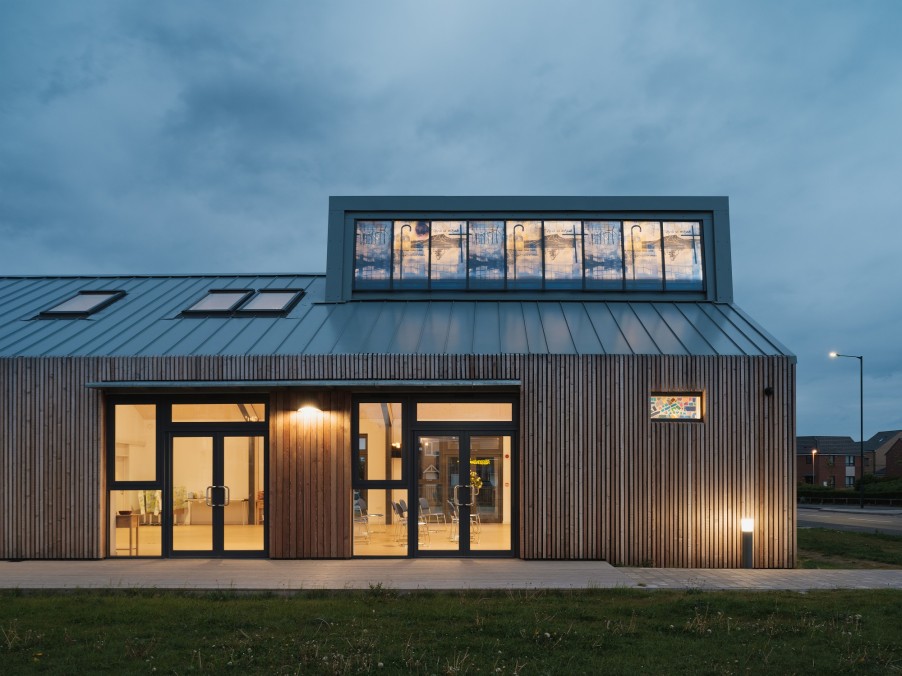 Architect Chance de Silva, working with Kirkleatham Parochial Church Council, has created a building that is the beating heart of its community. The bond between the client Rob Nightingale and architect Stephen Chance is obvious, built over a design journey that has included multiple funding applications and challenges. The long journey that the client and architect have embarked upon will continue with plans in place to enhance the immediate surroundings of this low-budget gem.
St Hilda's is intensively used and obviously loved by the community. It does everything simply and without fuss, but then goes beyond with a confident application of materiality, light and space that achieves a timeless and straightforward beauty. The result is a compact and hardworking structure, which communicates obvious care over the details. Newly designed stained glass reflects the setting by integrating images of the local industrial heritage, including Redcar Blast Furnace. The building strikes a dynamic silhouette that references the nearby landmark Roseberry Topping.
RIBA North East
The thing which made this most special for me was the people. They made this exceptional space, and now that they have it, they're making sure they share it with as many people as possible.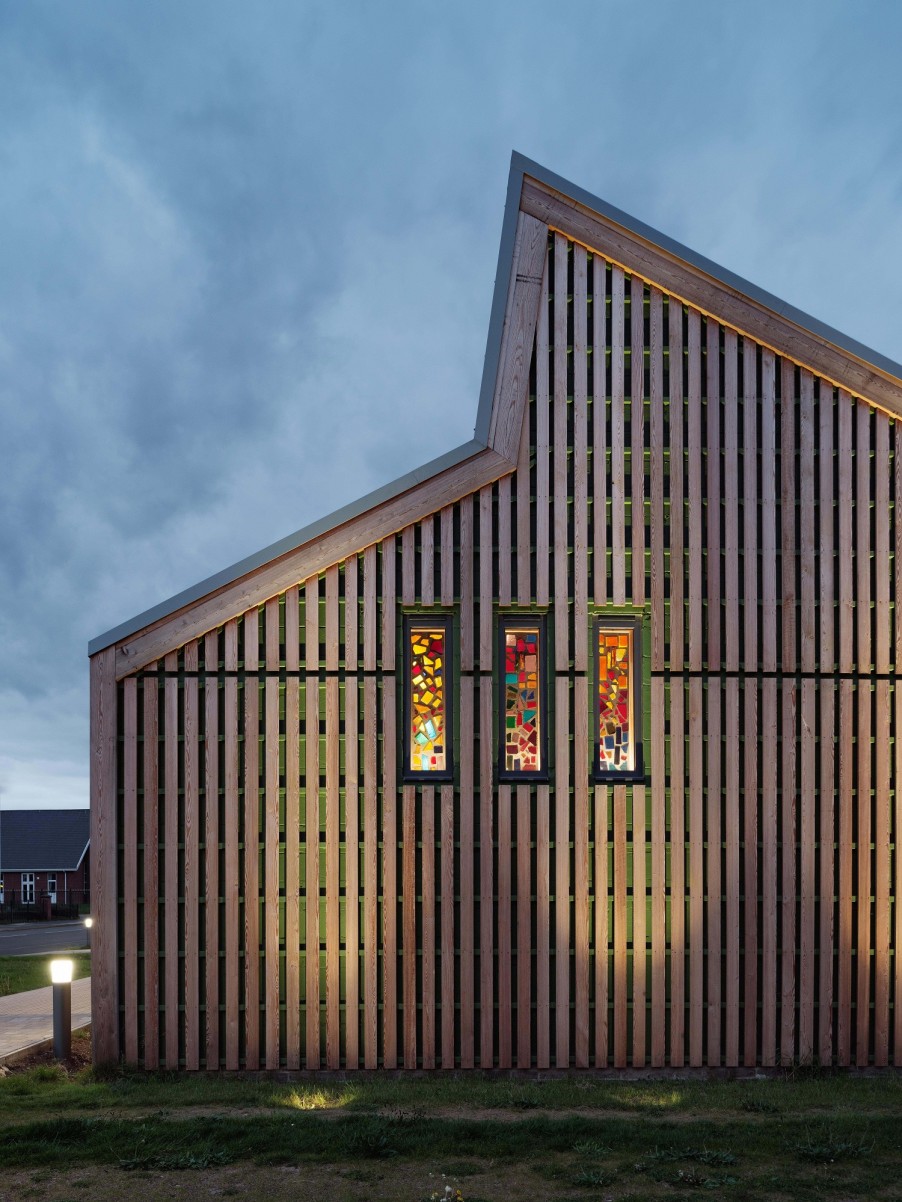 St Hilda's Church & Kirkleatham Parish Centre
As a client, Nightingale has steered this deceptively simple project through a maze of funding submissions, land deals and negotiations, steering the project from the original failing building to a place that serves both the church and the wider community, a place that is genuinely warm and welcoming. Seemingly simple, functional decisions have been made regarding the layout of space, but the arrangement makes the most of daylight, views and acoustics. The result is a place that lifts the mood the instant you walk through the door. The main space is versatile and booked every day of the week for an enormous variety of uses.
The building stands apart from the surrounding architecture and does so in a sensitive and beautiful way, drawing attention to itself in a subtle and understated fashion. The external timber is beautifully detailed and windows from the former church have been retained, conserved and reused with care by all involved.